Bookmark this page! This page will be the "go to" reference for Gavin's Playground Project. Here you will find out everything you need to know about the event including WHAT it is... WHERE it is... HOW to get involved... HOW to get there... WHERE to stay overnight and so much more.
WHAT is it?
Gavin's Playground Project is a major fundraiser inspired by the life - and death - of Gavin Leong. Gavin is our 5 1/2 year old son who died very unexpectedly April 14, 2013. To mark the one year anniversary of his passing, I decided to hold a fundraiser to build an "all abilities" playground at Nemours/Alfred I. duPont Hospital for Children in Wilmington, Delaware.
WHY?
That is an excellent question, given that I've never even BEEN to a fundraiser, let alone PLAN one!! The reason I chose to raise money for duPont's playground is because I saw a need for them to have a place where ALL of their patients could play. Their current playground is wonderful, but it isn't accessible. I remember the first time I wheeled Gavin out there in his chair with his little brother. I wanted to cry when I realized that there wasn't a single thing that Gavin could do. And I had to stop short of the equipment because I couldn't push his chair over the mulch. I wasn't going to make him sit on the sidelines while he watched his little brother have fun - so we left. My goal is to fully fund a playground there where ALL kids can play.... where NO child will ever feel left out... and where everyone can play safely together. Most children with special needs or disabilities (seen or unseen) already have issues that make them "different." I feel strongly that these children need a space where they can co-exist with their peers and feel confident.
There is a selfish component to my project as well. The impending anniversary is weighing heavily on my heart. And I just had a little baby girl, Hope, 3 1/2 months ago. I have struggled with post partum depression in the past, so I wanted to do something that kept me busy. Keeping busy will keep me well.
WHEN is it - and WHERE?
The event is on April 5, 2014. It will be held at the Greater Philadelphia Expo Center in Oaks, PA in Hall E.
YOU MUST BUY A TICKET IN ADVANCE
The doors open at 5:30 so you can check in, find your assigned table, mingle around, get a drink, etc. There will be a buffet dinner starting at 6.
For directions, click HERE.
For GPS, put this address in so you don't get lost. Then follow the signs for the Expo Center:
1601 EGYPT ROAD PHOENIXVILLE, PA 19460 (UPPER PROVIDENCE TOWNSHIP)
Hall E is across from "Arnold's Family Fun Center" and next to "Bounce U."
HOW do I get tickets?
Click HERE to get to the GiveSmart site to purchase your $25.00 ticket. Thanks to some generous sponsors, the event is nearly fully funded... which means that 95% of your ticket price will go directly to the playground project!
PLEASE do not buy a ticket if you aren't going to be there. I appreciate those who want to buy a ticket and donate it to someone... or assume their ticket could just be a donation... but it will confuse me when I'm doing seating arrangements because I'll assume you're coming. Please make a $25.00 (or more!) donation directly to the hospital instead. Thank you!
WHO is GiveSmart?
GiveSmart is a company that offers silent auction technology at fundraising events like this one. Instead of the traditional "paper and pencil" auctions, they utilize mobile technology. That means that you can be at the event and bid on the silent auction items using your mobile phone or tablet or iPad. Don't have any of those? That's okay! There will be GiveSmart customer service reps at the event that will be walking around to help people bid from their own iPads!
Even more exciting? Utilizing mobile technology means that I can open up the silent auction to people outside of the room! Actually - I will be opening the auction on March 31st - five full days before the actual event! You may be bidding on an item from your home in Maryland or California or Pennsylvania against another reader in Jamaica or Florida or South Africa! It will be very exciting.
WHERE can I donate if I can't make it?
You can donate directly to the hospital through this secure link. You can click one of their suggested donations - or you can even write in your own dollar amount. The Chasing Rainbows community has proven that every dollar counts - we raised over $25,000 for Gavin's Trust Project in mostly $5 and $10 dollar donation! You can also set up a recurring gift!
Under "Donor Designation" - make sure you select "abilities playground" so your money will go to this project. You can even write in that it is in honor of Gavin if you want! Your donation will be tax deductible... and very much appreciated by all involved.
The total of direct donations as of today is $8,185 from 64 donors! That's incredible.
HOW do I participate in the silent auction if I'm not coming to the event?
Go to THIS link and follow all the instructions. Please "pre-authorize" your credit card ahead of time. They will only use your credit card if you are the winning bidder of one of the auction items. Pre-authorizing your credit card will save a lot of time when you get to the event, if you're coming. And it will also make for a simple check out process.
PLEASE share the silent auction anywhere and everywhere!! Anyone around the world can participate. The more people bidding on the items, the more money for the playground! Share it on Facebook... email it to friends... tweet about it!
WHAT types of things are in the silent auction?
The great thing about the silent auction opening up a week early? You can take time to think about what you want to bid on. You can google about a trip... check your calendar... etc. You won't be making a spontaneous decision in one night - you have time to plan!
Here are a few of the auction items to get you excited...
Top Gun!
You, as the guest pilot, will get to fly real military fighters alongside licensed fighter pilots in the cockpit. Each aircraft is outfitted with three high-end digital multi-camera systems to capture your fighter pilot experience, as well as a tracking system that verifies an air-to-air kill.
You will be briefed beforehand on basic fighter tactics, Rules of Engagement, and the physiological effects of G-forces. Then you'll climb into the cockpit with an instructor pilot for the thrill of a lifetime! You will practice formation flying, basic maneuvers and engage in 5-6 dogfights. The entire experience is recorded on a mini-DVD from three onboard cockpit cameras. The tapes are used for de-briefing purposes and are yours to keep.
A luxurious family trip for four to any participating Ritz-Carlton Residence at your choice of St. Thomas, USVI; Aspen, Vail, Colorado; Lake Tahoe, California; or Jupiter, Florida for four days and three nights!
Sixty Minutes with 60 Minutes in New York City!
A behind the scenes look at America's premiere television news magazine! (Good luck trying to outbid ME!)
Unique, hand-signed, gallery-quality Giclee print of an original oil painting by Sean Roach.
Sean Roach is most well known for his work as a television host on Sprout, NBC, and other networks all over the world. For over six years I have hosted two children's television shows. Noodle and Doodle, and The Sunny Side Up Show.
And - in a very exciting twist - I am having a Special Needs section! Here are just a few of the items.
A KidWalk by Prime Engineering!
A Courtney Bed by Cyr Designs!
Three Communication Apps from "Speak For Yourself!"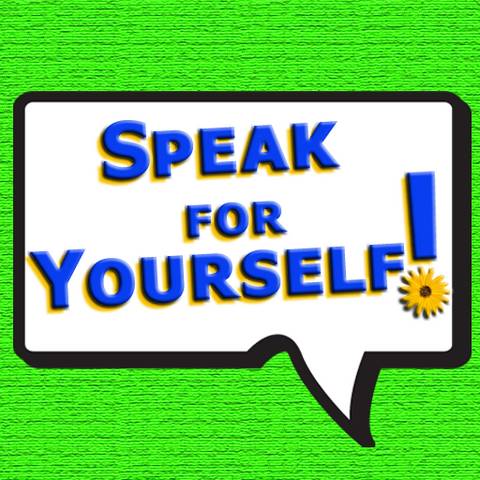 There will be something for everyone in the silent auction AND raffles - all different price points!
HOW can I help?
If you want to help, please consider being a sponsor of the event. I'm looking for "Table Sponsors" to help offset the rest of the costs. For $50.00, you can have your name... personal message... or business information displayed on a table card. Please message me if you are interested!
WHAT can I expect at the event?
You can expect the following:
Fun.
Food.
Drinks (cash bar for beer, wine, liquor. Free soda, iced tea and water)
Raffles.
50/50
Silent Auction (more on that below!)
Laughing.
Maybe a tear or two.
Competitiveness as tables compete with each other in a rousing game of trivia led by a professional.
Prizes for the winning team.
Music.
And... you'll get to meet Brian and Hope!
WHERE can I stay if I'm coming from out of town or don't want to drive home?
Radisson Hotel Valley Forge - click to get to the personalized reservation page for "Gavin's Playground Project." Room rates are $109 and they are offering a 20% discount in their 7 restaurants.
Homewood Suites by Hilton - Valley Forge in Audubon, PA. Rooms are $99.00 for Gavin's Playground Project.
Important things to remember:
1. You NEED to buy a ticket in advance HERE.
2. You can donate directly through the hospital HERE.
3. You should register for the silent auction (whether you are coming or not) HERE.
4. You can pray for me - planning this has been an overwhelming task and I want so badly for this to succeed. It's a big responsibility and I'm NERVOUS!!
I will continue to update this page with updated information. If you have any questions, please don't hesitate to message me through this blog or my facebook page!